Hrund Gunnsteinsdottir is an Icelandic author, speaker, film maker and sustainability leader who brings together ideas and people across sectors and disciplines to inspire creative mindsets and constructive solutions.
A firm believer that change starts from within, Hrund draws on her broad-based and global experience ranging from sustainable businesses, post-conflict reconstruction and development, film making, the arts to various roles in the private and public sectors where she has led innovative projects.
Hrund is an Advisory Council member at Yale's International Leadership Centre, a board member of Eyrir Invest and Nordic Ignite Angel Ambassador. She has been recognised for her work as a Yale World Fellow, World Economic Forum Young Global Leader and Cultural Leader, and Icelandic Ocean Cluster's Sustainability Leader.
InnSæi - Heal, revive and reset with the Icelandic art of intuition
Published by Lagom/Bonnier books UK, 14. March 2024.
"InnSæi (pronounced In-Sy-Eh) is the Icelandic word for intuition and implies 'the sea within us', 'to see within' and 'to see from the inside out'. It uses metaphors of oceans, ice-floes, compasses, information flow, ecosystems, mycelium and sap through trees to describe the workings of our human souls, sense of belonging and intelligence. It reminds us about connection, compassion, the need to tap into our own souls in order to connect outwards, to other people and planet Earth. Drawing on a blend of ancient wisdom, science, philosophy and practical tools, this book inspires readers to approach life in a more grounded, creative and
mindful way.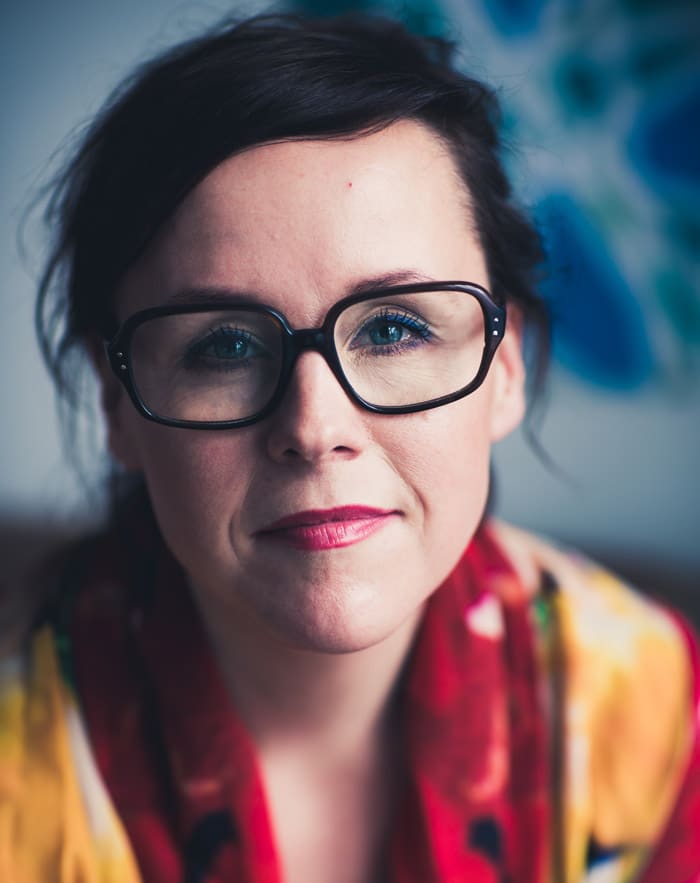 Creativity is the crucial 21st century skill we need to solve today's pressing problems. We need new thinking for new challenges. Our world is changing fast and the challenges we face are without precedent.
Gunnsteinsdottir resigned from a permanent position at the United Nations in 2004, because she felt the bureaucracy needed to work for the missions; not the other way around.
Since then, her work has been focused on individuals as drivers of change. She believes that fostering creative mindsets, originality in thought and diversity is the key to unlocking the infinite possibilities of human beings in today's world.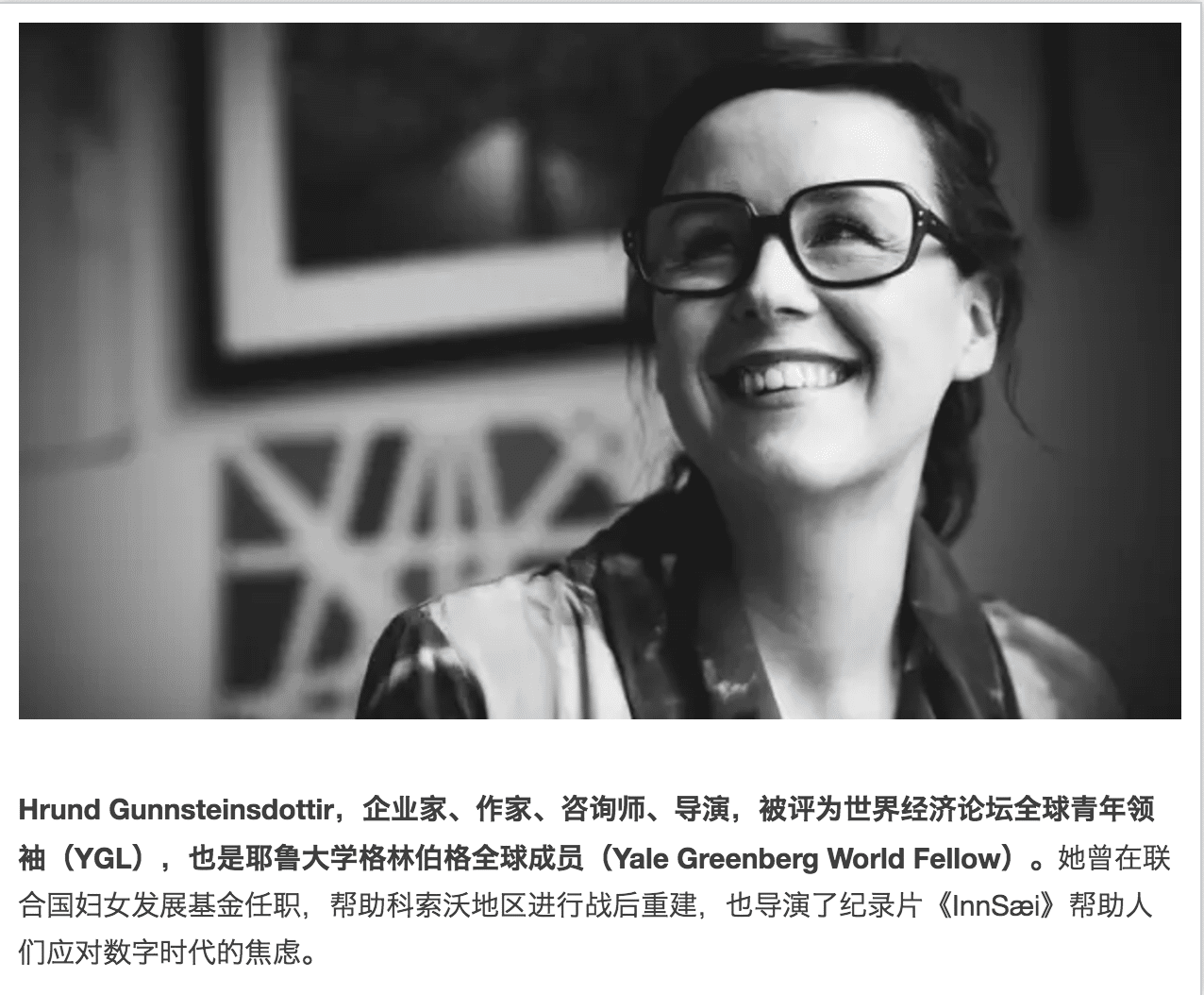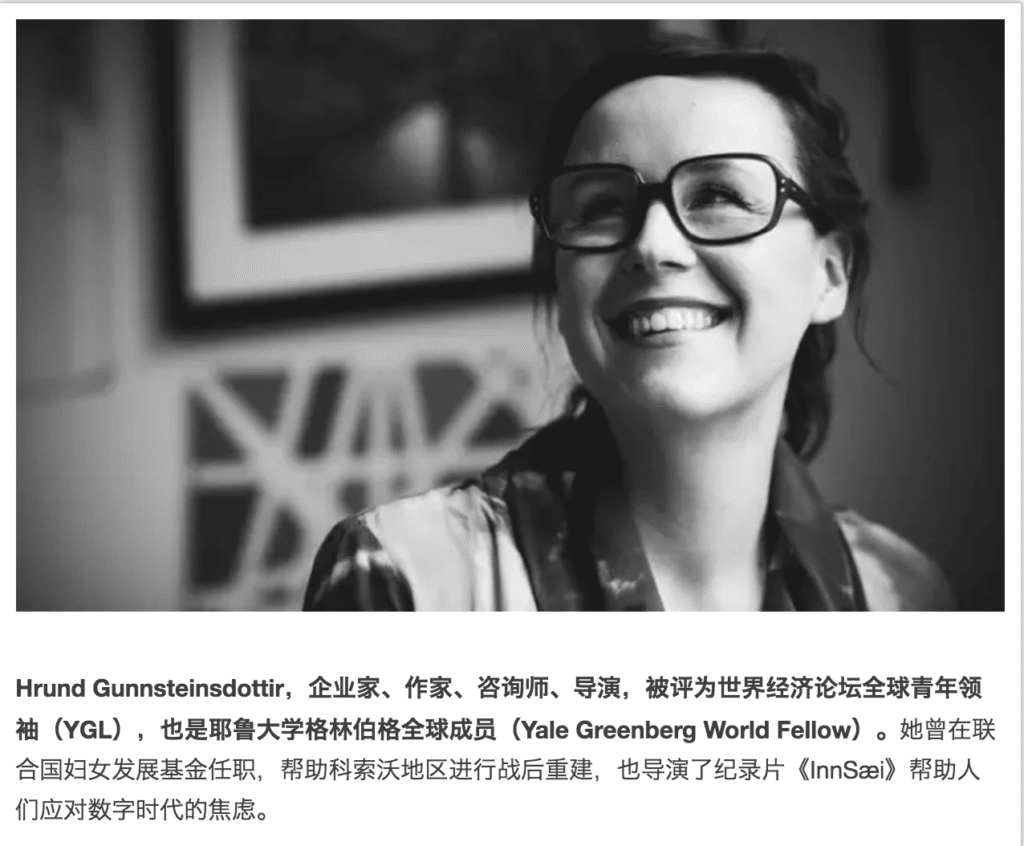 An Interview by Tezign in Mandarin
An Interview by 特赞Tezign in Medium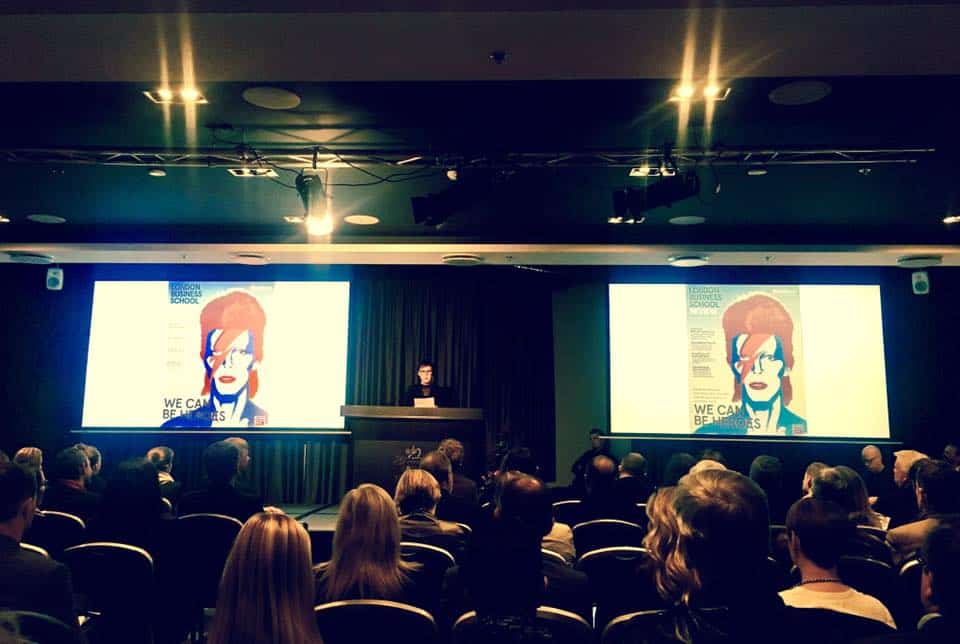 David Bowie, færnibilið og menntun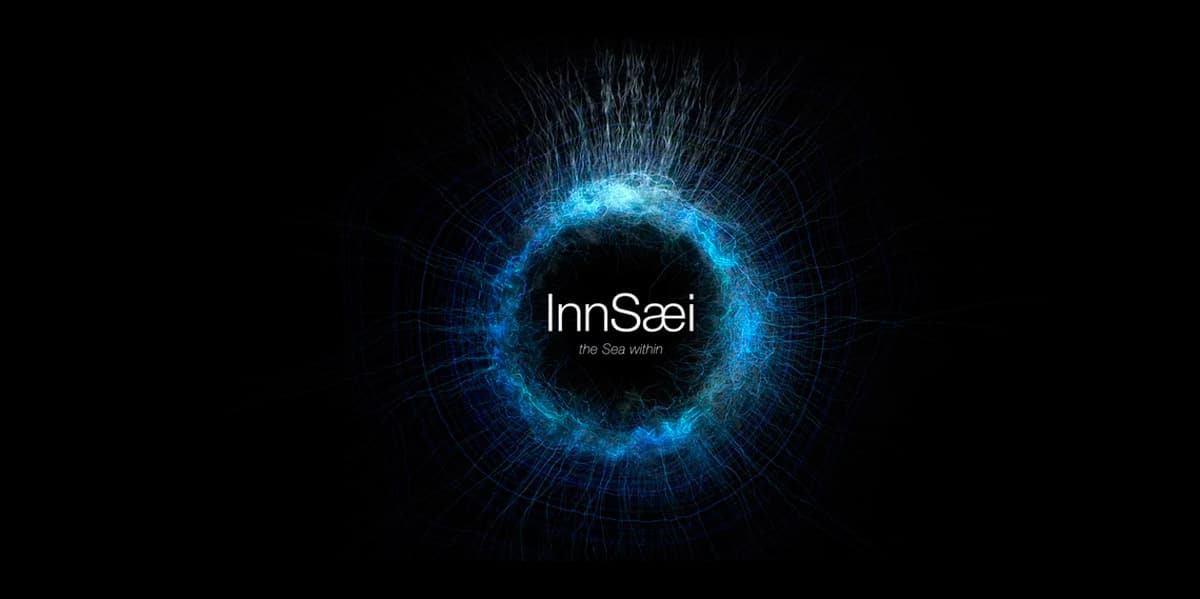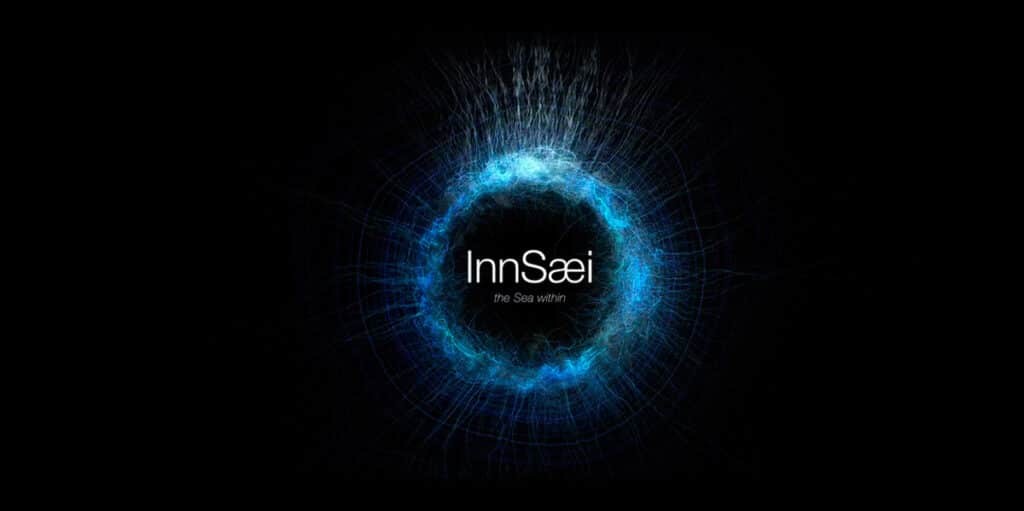 InnSæi – the Sea within (The Power of Intuition)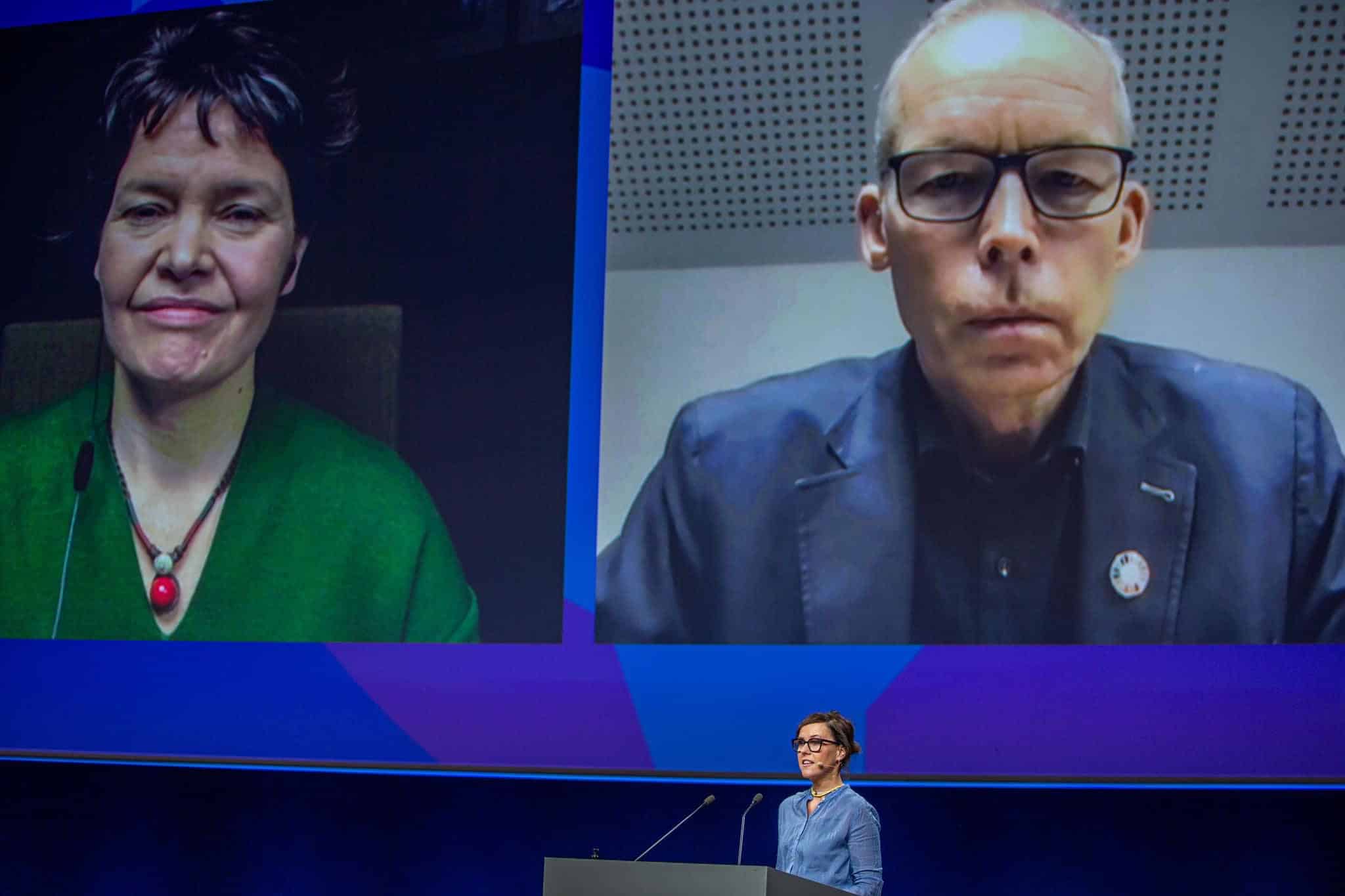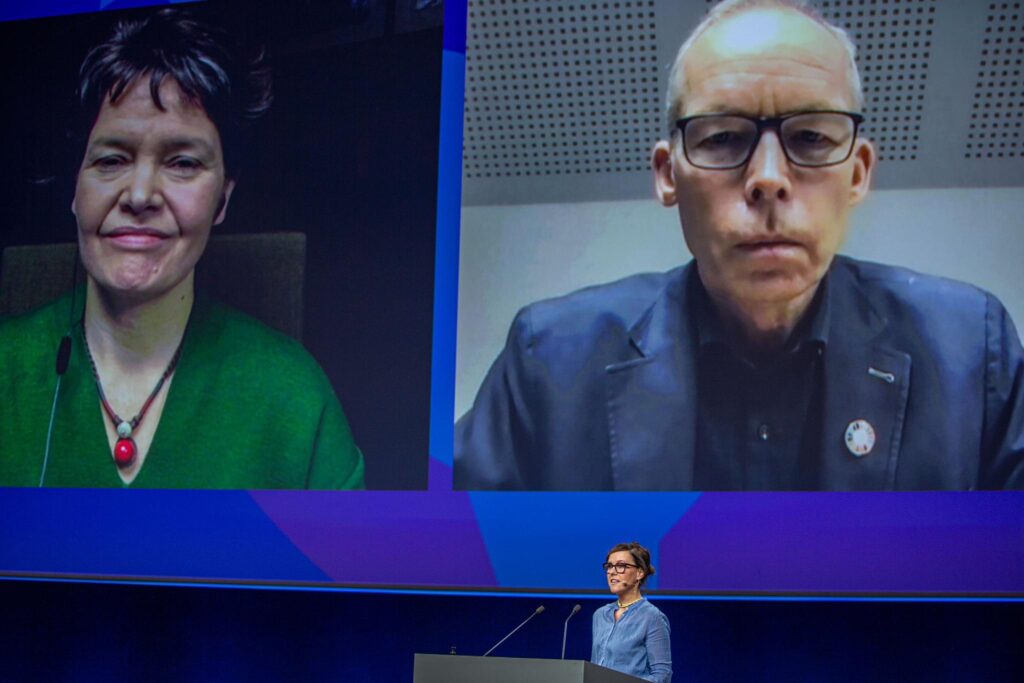 Sustainability – leadership, strategy and business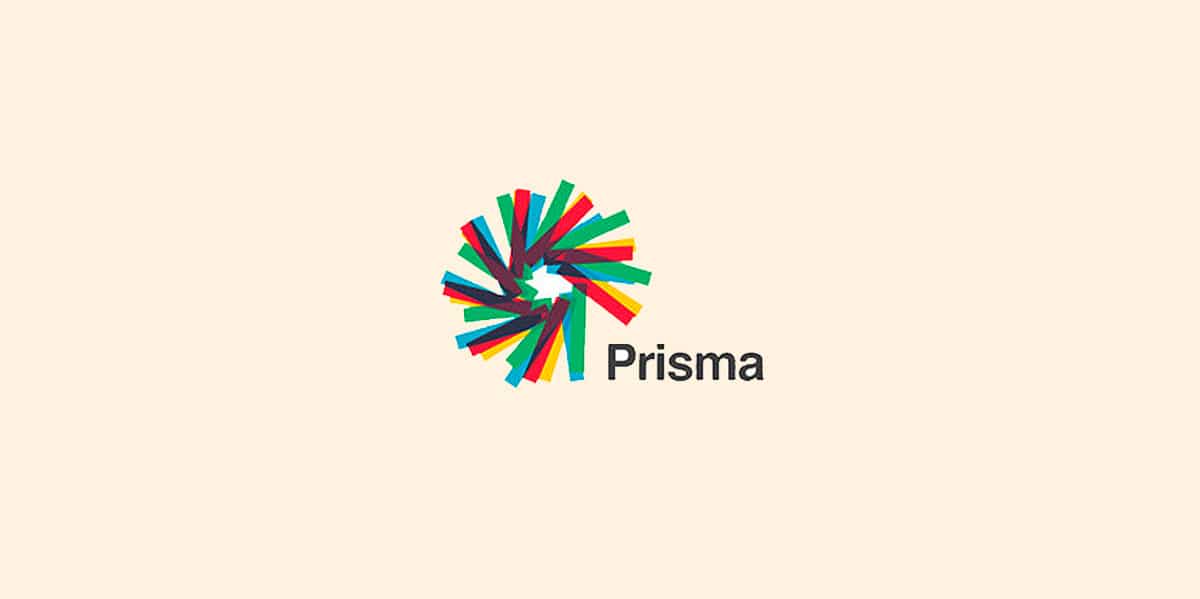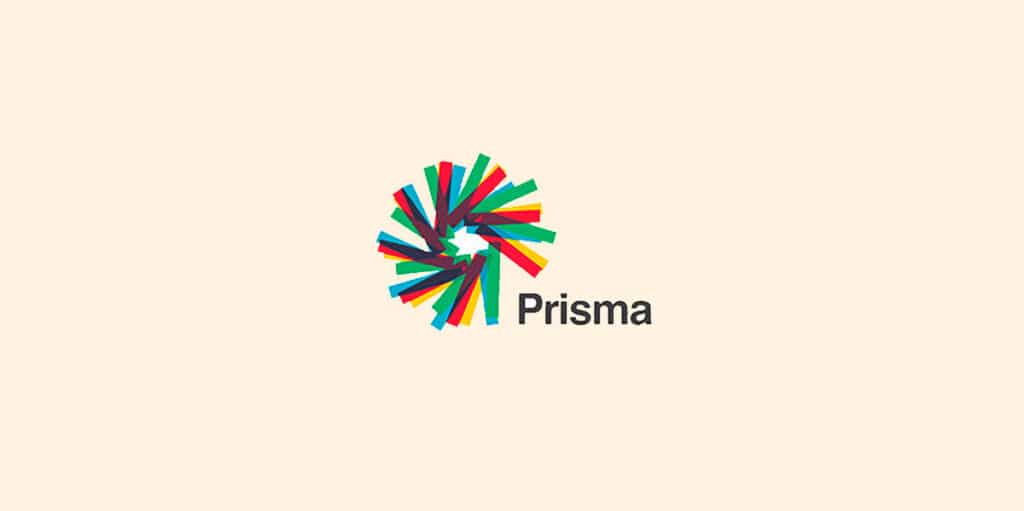 "Never before have we needed the human superpowers of creativity, empathy, tolerance and open-mindedness so much. These superpowers are threatened by our modern over-emphasis on rational thinking, the constant bombardment of information, distraction and insecurities, and the increasing levels of burn-out, anxiety and stress. Our greatest hope for a bright tomorrow lies in shifting the centre of gravity by reconnecting within, to other beings and the natural world."
– Hrund Gunnsteinsdóttir, InnSæi 2024.
Hrund og Andrea Bandelli, forstjóri International Science Gallery, héldu 90 mínútna erindi um heimsins framsæknustu hugmyndir á sviði vísinda, tækni og lista, á 2050 – the Rising Sun, 20,000 manna ráðstefnu Alibaba Group og Tezign, í Hangzou, Kína 2018.
Hrund hefur hefur m.a. haldið fyrirlestra á vegum National Geographic, TEDx, World Economic Forum, Yale University, Virk, Visitor, Arion banka, Íslandsbanka, Tezign, Samtaka atvinnulífsins og Samtaka iðnaðarins.